Hi all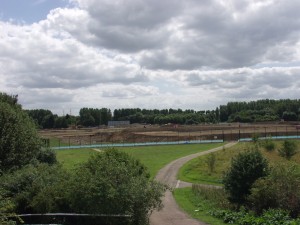 I have recently visited the New White Water site where they have well and truly started the construction. There has been reports of more then 50 lorries filled with earth being delivered to the site daily. All this earth has been used to construct the banks of the course.
As you can see from the picture below. There really has been a lot of progress since July, and whats more they say the construction is ahead of schedule which means it could be open even earlier.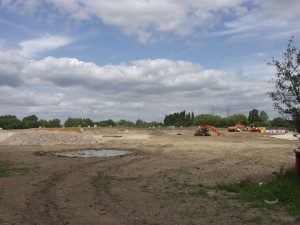 Now construction has officially started I hope to be blogging about the construction of the site at least once a month to tell you about any major change to the site.
To receive email update from me please go to the email update page and fill your details in.
James
Comments Off