Hiko Tight Grip dw Big Spraydeck Review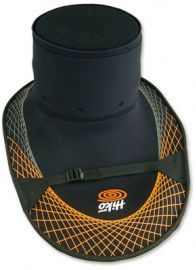 This new light weight spray deck is great fun to use very easy to get on boats and fitting a wide range this deck can cover your needs.
Its made of strong light weight Supratex with reinforced under edges this makes for a truly amazing  deck. with a knee kick strap that can also be used to pull the deck, there's no need to worry about this deck not coming off when it needs to. I tried it out play boating and not a drop of water got thought it.
If your looking for a deck that keeps you dry and is durable for rescuing look no more the Hiko Tight Grip dw Big deck is what you want.
I rate this deck 8/10

Join the forum discussion on this post - (1) Posts
Comments Off